What are Cable Terminations?
Cables are an important part of the world around us. From our light bulbs to refrigerators to laptops to cars, everything that uses electricity to run has cables. Our houses, offices, factories, towns and cities, all have cables, and thus have electricity to power the equipment's we use.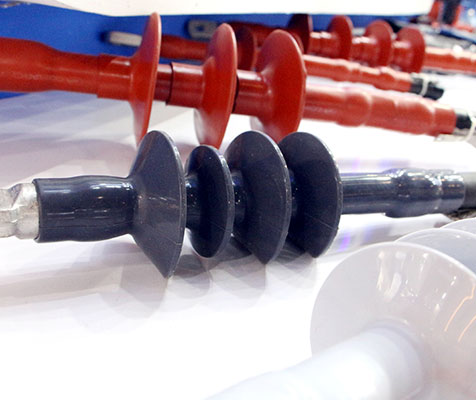 In order for cables to function as they do, cable terminations play an important role. Cable terminations make physical and electrical connections between the cable and the terminal of the equipment, junction or another cable, thereby facilitating the flow of electricity in the desired manner. The industry uses types of cable terminations – it can be heat-shrink type, cold-shrink type or Pre-moulded push on type cable terminations.
Heat shrink type cable terminations, as the name suggests, the components or tubing's are shrinkable type when exposed to heat. In cold shrink terminations, heat is not required, and the technician simply has to remove the supporting cord during the installation process. This removal of the core will cause the shrinking of the components or tube so that it fits on desired place. The two types of technologies and their advantages will be discussed in detail in the blogs to come.
Good cable terminations have the following features -
Their design and quality comply with international standards.
The cable joint kit or termination kits must easy and quick to install.
They are already tested for durability and reliability.
The cable terminations ensure that the cables work properly underground or overhead and even in cases of water stagnation.
The companies offering cable terminations also offer the required service and support at the time of the sale and after the sale.
At Compaq International, we have all technologies; heat shrink cable terminations and cold shrink cable terminations and Pre-Moulded Push on cable terminations. Our products and solutions are compliant with the ISO 9001 Quality Management System and ISO 14001 environmental management system. With each of our products, we also give a quality test certificate. Our product range can be found here - http://www.compaqinternational.com/products.php.