What are Separable Connectors?
Separable connectors are an important accessory in the electrical power industry. Separable connectors have a wide range of usage – to connect cables to transformers, switchgear units and motors, and sectionalizing cabinets and RMUs. Separable connectors, like other accessories that work in conjunction with electrical cables, need to be of a good fit for the given cables, made from high-quality materials and be able to withstand stress and environmental conditions. They should also be able provide fully screened and submersible separable connections.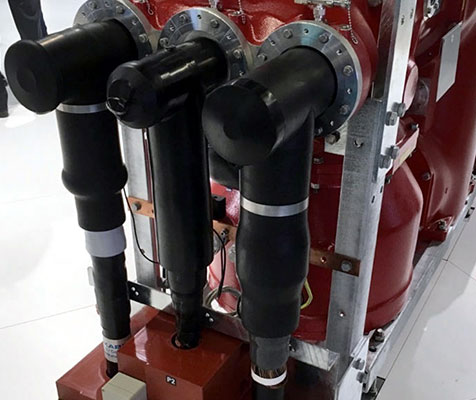 They should have a compact design and no minimum phase clearance requirements. They should be quick and easy to install. Compaq International's Screened Separable Connector up to 36 kV is a top of the class separable connector that is used for connecting single and three core polymeric cables to medium voltage switchgear, RMU and other equipment using bushings type "C" specified for 630A/800A up to 36kV. The separable connector made from a highly modified EPDM rubber or silicone rubber promises durability in the long run and in adverse conditions. It is protected by a touch proof outer conductive screen connected to earth. The connectors are very quick and easy to install and require no special tools for that purpose.
Our connectors undergo strict factory inspection before they are dispatched. Furthermore, the sales team of Compaq International offers full support and service for ensuring correct utilisation of the separable connector kits. Not only do we offer support at the time of sale, but also provide after-sale services so that our clients face no issues while using our products, and even if they do, we are there to solve their issues as quickly as possible. Check out here Separable Connectors